New Zealand Chamber of Commerce Board 2018-2019
New Zealand Chamber of Commerce Board 2018-2019
On Wednesday 19 September, members elected the new board that will serve the 2018-19 term. As per constitutional changes last year, Mark Thomas and Lisa Reta will serve a second year. Having served two years, Nick Vanderkolk, Tania O Brien and Rory Fitzpatrick stood for re-election and will continuing for another term. James Lowrey and Hamish McGowan were co-opted during the year to fill board vacancies and per constitution were re-elected by the members. They will be joined by new Board Members Danny Tauroa, Wendy Baker, and Kerry Russell.
We thank the board members who did not re-stand for their valuable input and participation during their terms - Dr Vivienne Hunt (President 2016-18), Kevin Ha andChris Wilson.
As per the constitution, during the first board meeting of the new term, held on October 9th, board members elected Nick Vanderkolk as President, Hamish Gowans as Vice President, Tania O'Brien as Treasurer and Lisa Reta as Secretary.
--
Following our September AGM, it is with great pleasure that the NZ Chamber presents the newly appointed Board for the 2018-19 term. We have a Board of very experienced and passionate individuals, all of whom are generously volunteering their time, networks, and skills to ensure ongoing success of the NZ Chamber.
It has been a very busy and successful past 2 years under the leadership of Dr. Vivienne Hunt, who has led change and enhancements to the way we operate. We have lifted the bar in terms of our business led events, while maintaining a high standard of social events that continue to dominate the New Zealand Inc social calendar.
Having been elected President of the NZ Chamber, I intend to continue on this successful trajectory and lean on the experience of our Board and fantastic staff to ensure continuous high standards of NZ Chamber activities.
I look forward to working with our loyal sponsors, partners and members throughout the upcoming term.
Best regards,
Nick Vanderkolk
--
Introducing the new NZ Chamber board for the 2018-19 term.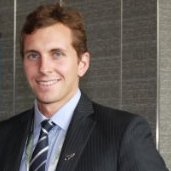 Nick Vanderkolk - President
Commercial and Derivatives Director
Interfood Singapore
Nick is currently Commercial and Derivatives Director for Interfood, a Netherlands based global dairy trading firm which has offices globally and Asia headquarters in Singapore. Nick has spent the past 8 years in the dairy industry, formerly with Fonterra, working in dairy futures markets and risk management across the majority of that time.
Nick has spent the past 3 years on the NZ Chamber Board and wishes to retain a position to continue to deliver the NZ Chamber strategy. Nick's interest retaining his position on the Chamber of Commerce Board is driven by a view that in order for New Zealand to have a prosperous future and strong economy, international competitiveness in trade will be crucial to success. Nick intends to play a part in the growth that Singapore and South East Asia has to offer New Zealand companies – big and small – who are wishing to expand internationally.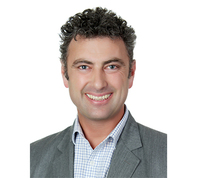 Hamish Gowans - Vice President
General Manager
Fonterra SEA Ptd Ltd
Hamish is currently General Manager of Fonterra South & South East Asia, based in Singapore. The region is comprised of 19 countries with regional offices located in Thailand, Philippines and Vietnam with an annual revenue of over USD1billion. Hamish has 16 years experience with Fonterra and its legacy companies starting as a graduate with Kiwi Dairies based in Hawera. During his time he has held a number of senior roles in technical, optimisation, sales and general management.
Prior to relocating to Singapore in 2015 Hamish was based in Delhi, India where he was GM of Fonterra India having established the local office and worked to develop the regional strategy.
Hamish was educated in New Zealand at Otago University and has spent the last 10 years living in Asia.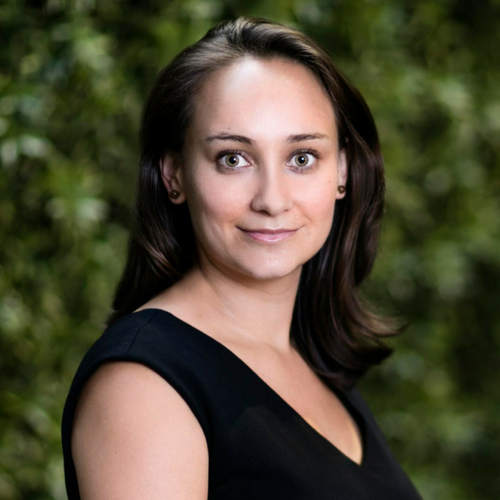 Lisa Reta - Secretary
Commercial Manager
Steinweg Online
A marketing and communications professional based in Singapore, with 10 years' of international experience across the UK, ASEAN, and Australia/New Zealand markets.

Experienced in partnering with the business to create bespoke strategies, campaigns and content for target audiences across online and offline channels.

A creative problem-solver, who is known as a conscientious and dependable professional, with a proven track record of successfully delivering multiple projects simultaneously.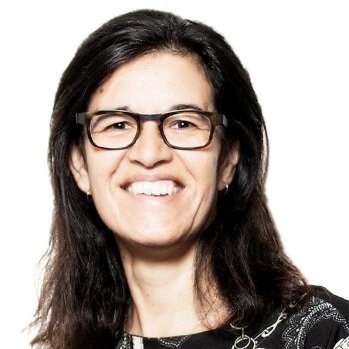 Tania O'Brien - Treasurer
Chief Financial Officer - Singapore and South Asia
ANZ Singapore
Tania has worked in ANZ for over 20 years and at different times been responsible for teams in New Zealand, Pacific, Australia and Asia. She originally started her career in KPMG NZ as an external auditor. Prior to her current position she was the General Manager Internal Audit New Zealand and Pacific based in New Zealand and during her tenure in ANZ Tania has held a variety of other senior roles including Head of Finance (New Zealand), Head of Group Accounting Policy (Melbourne), CFO South East Asia (Singapore) and Head of Finance Transformation (Singapore). This is her second term in Singapore giving her a combined work experience in this market of over 8 years.
Tania has a B.Com, MBA and is a qualified Chartered Accountant.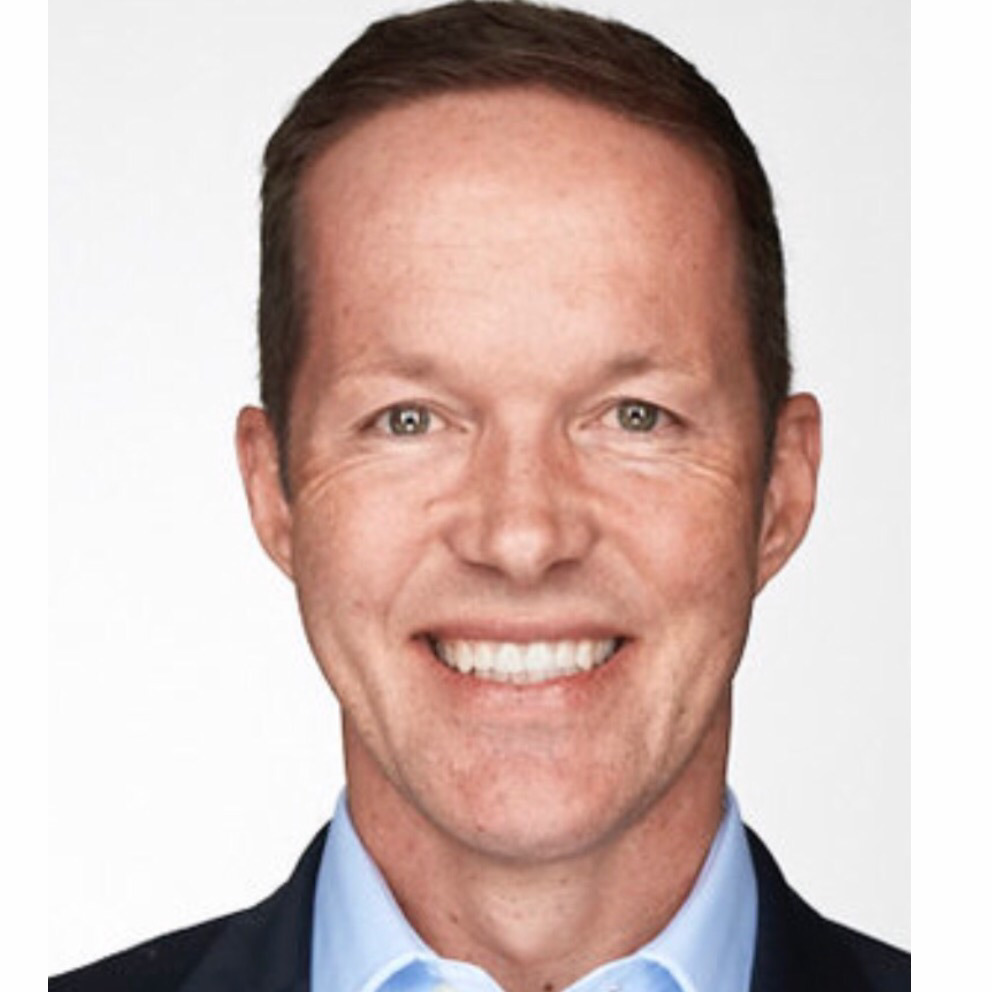 Managing Director
ServiceWorks Group
Mark​ ​has​ ​20​ ​years​ ​experience​ ​working​ ​with​ ​prominent​ ​international​ ​and​ ​New​ ​Zealand-based companies.​ ​​ ​He​ ​founded​ ​strategy​ ​and​ ​marketing​ ​consulting​ ​business​ ​Serviceworks​ ​Group​ ​Ltd​ ​in 2005​ ​after​ ​ten​ ​years​ ​in​ ​senior​ ​corporate​ ​roles. The​ ​company​ ​works​ ​principally​ ​helping​ ​to​ ​develop​ ​and​ ​implement​ ​leading-edge​ ​city transformation​ ​strategies.​ ​​ ​He​ ​has​ ​worked​ ​with​ ​international​ ​corporate​ ​clients,​ ​public​ ​sector agencies​ ​and​ ​SMEs​ ​in​ ​a​ ​wide​ ​range​ ​of​ ​sectors​ ​including:​ ​infrastructure/outsourcing,​ ​information and​ ​financial​ ​services,​ ​health​ ​and​ ​retail.

Mark​ ​has​ ​extensive​ ​local​ ​government​ ​and​ ​public​ ​sector​ ​experience.​ ​He​ ​was​ ​an​ ​elected​ ​member of​ ​Australasia's​ ​largest​ ​local​ ​authority​ ​the​ ​Auckland​ ​Council​ ​from​ ​2010​ ​to​ ​2016.​ ​As​ ​a​ ​Deputy Chair​ ​of​ ​the​ ​Orakei​ ​Local​ ​Board​ ​of​ ​Auckland​ ​council,​ ​Mark​ ​led​ ​the​ ​strategy,​ ​planning​ ​and economic​ ​development​ ​areas.

He​ ​has​ ​extensive​ ​governance​ ​experience​ ​in​ ​public​ ​sector​ ​and​ ​not​ ​for​ ​profit​ ​organisations​ ​and with​ ​privately​ ​held​ ​companies.​ ​The​ ​New​ ​Zealand​ ​Government​ ​appointed​ ​him​ ​to​ ​its​ ​Rules Reduction​ ​Taskforce​ ​in​ ​2005.​ ​Mark​ ​is​ ​a​ ​member​ ​of​ ​the​ ​NZ​ ​Institute​ ​of​ ​Directors.
He​ ​has​ ​been​ ​active​ ​with​ ​both​ ​the​ ​Auckland​ ​Chamber​ ​of​ ​Commerce​ ​and​ ​the​ ​Auckland-based Employers​ ​and​ ​Manufacturers​ ​Association.​ ​He​ ​was​ ​also​ ​a​ ​member​ ​of​ ​a​ ​local​ ​business association​ ​board​ ​in​ ​Auckland​ ​for​ ​six​ ​years.​ ​Mark​ ​would​ ​like​ ​to​ ​use​ ​this​ ​experience​ ​to​ ​help support​ ​enterprise​ ​and​ ​develop​ ​linkages​ ​for​ ​Singapore-based​ ​kiwi​ ​business​ ​by​ ​being​ ​more involved​ ​with​ ​the​ ​New​ ​Zealand​ ​Chamber​ ​of​ ​Commerce.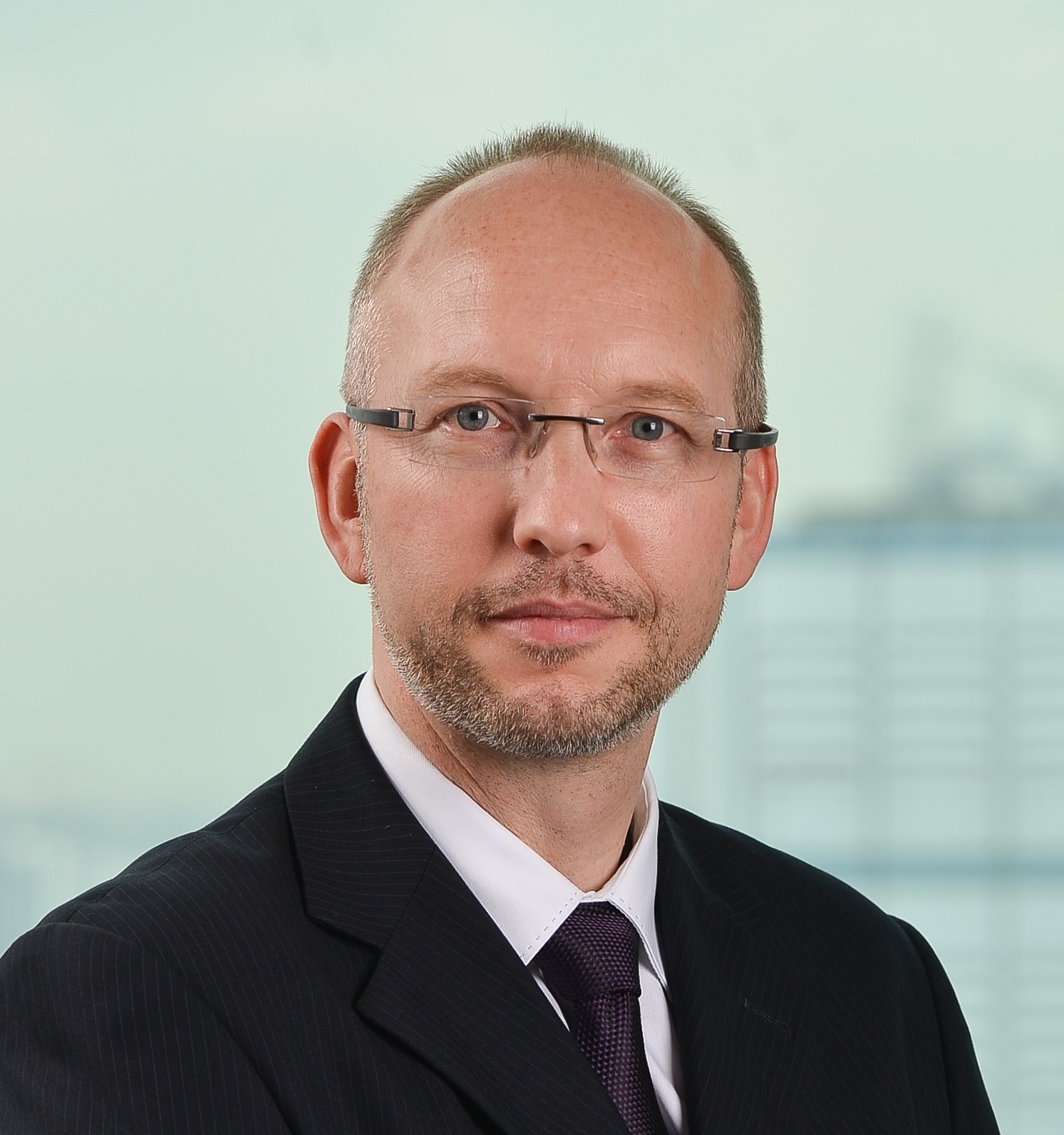 Director
ANZ Singapore
James has over 20 years' experience in corporate and institutional banking spanning global and local corporates across the Asia Pacific and European regions and joined the global ANZ Resources, Energy & Infrastructure team in 2013 as a Director with responsibility for strategic client and industry engagement in Asia Pacific across global commodity and infrastructure companies.
Prior to his current role James worked as Head of Multi National Corporates and Head of Institutional Banking, ANZ, in emerging markets of Indonesia and the Greater Mekong. He has held various management and coverage roles in the region with key Australasian Banks, including in the Pacific Islands, covering relationship management, credit risk, product development, General Management and Country Head roles.
As part of his commitment to responsible and sustainable business practice, James has served in board level appointments in Business Development, Academic, Angel Investor and community organisations. He is currently Deputy Chairman of the Board and Chair of the People (& Remuneration) committee of Business for Development, a global leader in Inclusive Business, a not for profit consultancy focused on poverty alleviation through the creation of sustainable corporate and community supply chains in the Agribusiness and Extractives industries.
James was educated in New Zealand, is a graduate of Massey University with qualifications in International Finance and Accounting, and has spent the past 15 years in Asia Pacific. Outside of work, James enjoys sports, travel, good food, wine and company.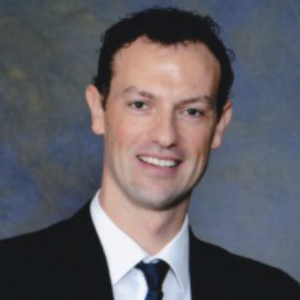 Managing Director
Cloud Go
Kia Ora and Welcome. Rory hails from Te Whaiti Nui A Toi in the Ureweras of the North Island, but has resided in Singapore for the last six years. The co-founder and managing director of CloudGo, Rory has served on the Chamber for the last two years, most recently as MC for Waitangi Day and Chair of the Ball subcommittee.  Ehara taku toa i te toa takitahi.  Engari, he toa takitini.   ( my strength is not the strength of one, it is the strength of many)
Tēnā koutou katoa
Nō Te Whaiti-Nui-A-Toi a Rory Fitzpatrick, ahakoa,
Kei Singapore ia e noho ana mo ngā tau e ono.
Ko Rory tētahi kaitīmata me te kaiwhakahaere matua o  CloudGo.
E rua nei ngā tau e tūmau tūao mai ana ia i te Chamber.  Nō nā tata nei ko Rory te Kaikorero mo te rā whakangāhau o te rā Waitangi, me te tiamana mo te komiti kanikani.
Ehara taku toa i te toa takitahi.  Engari, he toa takitini.  Nō reira…
Tēnā koutou, tēnā koutou, tēnā koutou katoa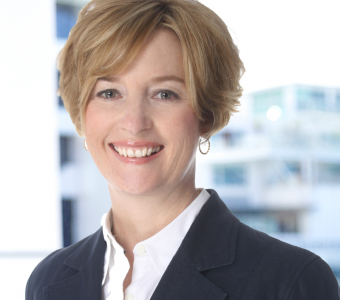 Business Development and Engagement Partner
The ICE Professionals
A New Zealander, Wendy has been living and working outside New Zealand for over twenty years, nine years of which have been here in Singapore which she currently calls home. Wendy believes that staying connected to New Zealand is as important for those who have been away longer term as it is for those who have recently ventured abroad and, by joining the Board, would like to further contribute to the New Zealand community in Singapore.
Wendy landed in London at the start of her Big OE and has since lived and worked in Australia, Singapore, United Kingdom again, and back to Singapore a second time with career opportunities in blue chip companies such as American Express, JLL and CBRE. This experience – in both regional and global roles – has given her a deep appreciation of differing cultures and working practices, particularly across Asia. Wendy's expertise is chiefly in Human Resources, but also covers Consulting, Management, Sales and Marketing.
Wendy enjoys connecting with and promoting New Zealanders overseas, and is currently the nominal Chair of a newly formed New Zealand professional women in Asia special interest group with the Singapore Chamber. In her spare time Wendy enjoys sailing as a member of a local Singapore sailing club and regularly participates in regattas around Southeast Asia.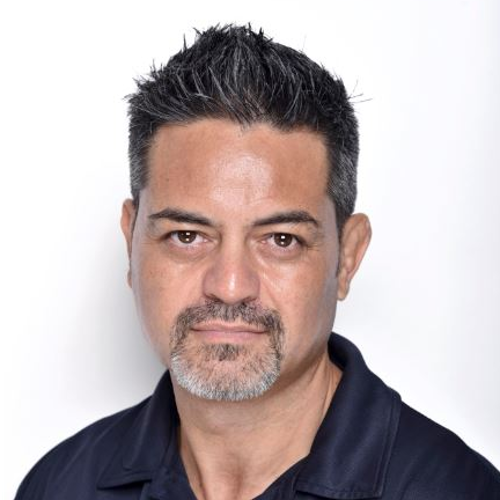 Head of Sport and Physical Education
GEMS World Academy (Singapore)
Ko Tainui te waka, ko Waikato te iwi, ko Maungatautari te maugna, ko Waikato te awa, ko Ngati Koroki taku hapu, ko Pohara taku marae. Tihei mauri ora!
Danny has been living in Singapore for 13 years as an international school educator. During this time he was also the lead tutor for the Kapa Haka o Hingapoa whanau group that supported the NZ Chamber of Commerce over a period of 5 years with performances at at the kiwi ball and Waitiangi Day celebrations. He has coached both men's and women's Singapore National Rugby teams, was a founding member of the BroTown Touch Club and currently paddles for the Aotearoa Waka Ama club. Over this time Danny has developed a large network across the kiwi expats living here in Singapore, but also has many many connections within other nationalities.
Danny's role at GEMS World Academy provides many opportunities for working in a variety of industries and in particular sport and recreation. Danny leads the GEMS Rugby 7s Academy, with Sir Gordon Tietjens providing guidance and support for young aspiring rugby players, and works with student athletes in the GEMS Performance Athlete Program.  Danny is in Singapore with his wife Monica, also a teacher, and his 16 year old daughter Nikaia who is in her final year of high school. His son Mikaere is studying music performance and production back in Tauranga.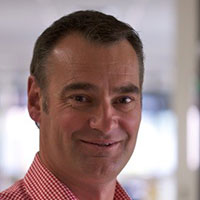 General Manager SEA and China
AsureQuality Singapore
Kerry joined AsureQuality in July 2015 as General Manager International. Initially based in Christchurch before relocating to Singapore in early 2016 with partner Roveena and daughter Zoe (who attends AIS), leaving adult children Holly (Victoria) and Finn (Otago) to their studies in New Zealand. His previous role was Head of International Nutrition with Westland Milk Products for seven years. Prior to that he accumulated over 20 years' management experience across the food primary sector (dairy, pet food, seafood, beef and sheep meat) with a focus on international markets in the disciplines of sales, marketing and business development. He is a dedicated advocate of developing strong relationships, and is passionate about taking New Zealand business globally by developing and executing commercial strategies for business success. With prior governance experience through the board of trustee at St Thomas College of Canterbury and various industry body directorships. He holds an MBA from the University of Canterbury. Interests include Tennis, Rugby and music.