Member of the month – January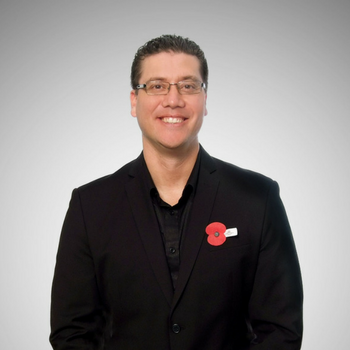 This month we have the pleasure of speaking with Dion Jensen, Success For Soldiers – Founder.
Briefly what is your role? I help military and ex-military families who struggle with the dark sides of life, predominantly trauma related, and empower them to use those struggles as their advantage in life. I do this as an author, keynote speaker and corporate trainer in my spare time through www.dionjensen.com
Any advice for doing business in Singapore and/or the region? Manners come first in everything. Humility is a respected value here. Being a kiwi is a huge advantage as the history with New Zealanders has always been positive.
Network to understand…not to see what you can get from other people. Understand who they are, what they do and more importantly why they do it. This will allow you to build relationships before you offer products and services, and also the ability to connect people to each other.
When did you move to Singapore? Where from? I was born here in Changi in 1974. My Father was in the NZ Army and stationed here over three trips of two years each. 74-76, 80-82 and 86-88. I returned to assist as the Regional Operations Manager for Asia Pacific in a security and risk management company in June 2017.
My family and I were living on The Gold Coast of Australia at the time but they are now back home in Aotearoa!
Where were you born? What country do you call home? Born in Singapore, but New Zealand will always be home!
What do you like most about Singapore? There is still cultural harmony here, and strangers can become friends over a coffee.
I've met strangers on the MRT and been at their house for dinner the following week…this is rare in today's world.
Also egg parata!
What do you do to relax? I either go back out to Sembawang and walk around the old neighbourhood and down to the old 'Fernleaf' for a coffee, or take the ferry across to Batam and lay by the pool and write books at Sijori resort.
What's top of your bucket list? To be the military version of Tony Robbins in order to destroy PTSD related suicide. (Post-Traumatic Stress Disorder.)
Why did you join the New Zealand Chamber (Singapore) and what do you like most about it? I believe that you must contribute to the tribe and community you are from. When I found out there was an NZ chamber here, I had to respect the history of my tribe and join to assist and contribute. I'm not here to network and build business, I'm here to lend my weight to make sure that our kiwi reputation and culture remains represented in Singapore.
I like that the first chamber event I will attend involves giving away Kapiti Ice-Cream!!!
Any last words? "The greatest power we have, is how we make another human being feel."
Kiwi's always make people smile.