Letter from incoming President Nicholas Lee
Tena koutou katoa,
Dear Members,
At the AGM on 30 September 2020, our new Board took shape. It brings together a talented group with a wealth of business experience, talent and diversity. I'm honoured to lead this strong team as we build upon the vibrant legacy of the outgoing Board and President, Nick Vanderkolk. And how fortunate we are to have Rachel Boyle, Executive Director, and Monica Portillo, our Events Manager, with us: their positivity, creativity and excellence are at the heart of our Chamber. We all look forward to connecting, promoting and growing your business in the coming months.
On that note, and as Singapore moves towards Phase Three, the Board will undertake a Strategy review of the Chamber, ensuring we remain relevant to you, our valued members and sponsors. Rachel will send you a Feedback Survey, and we greatly appreciate your input for helping us to shape the next years.  Thank you in advance for your contributions.
On 1 October 2020, the Singapore Business Federation (SBF) hosted a dialogue session between Minister for Trade and Industry Chan Chun Sing and key representatives from 16 foreign business chambers. I represented the Chamber, as participants exchanged views on the challenges faced by members and discussed the outlook for Singapore's business environment. The Singapore Government's efforts in mitigating the impact of the COVID-19 pandemic on society was widely recognized, and there were many expressions of confidence in the measures taken to safeguard public health and support the economy. Discussions focussed on the key issues of Singapore's openness, resumption of business travel and the reopening of businesses. Allow me to convey the Minister's appreciation to NZ for our longstanding partnership and friendship, as well as his wish for the establishment of a reciprocated travel bubble.
Let me close by thanking our valued sponsors for their ongoing support – without you, the Chamber could not exist - and to all Chamber members for their participation and contributions.
Kia ora koutou katoa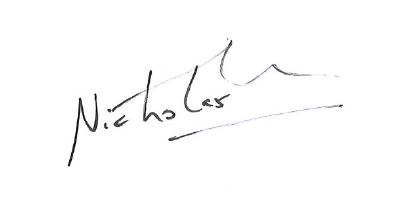 Nick Lee
President NZ Chamber Singapore