Turning food thought food tech
Turning Food for Thought into Food for Tech
For NUKU ki te Puku™, taking kai Māori to the world is a natural fit as the work we do perpetuates the navigational skills of our tūpuna who traded with the world many years ago. This time we're attracting attention from all over the globe as we penetrate a sector ready to embrace our Māori ideas and Māori values.
As a direct result of our presentations in Singapore, we've been overwhelmed by requests for our knowledge and material. We're now focussed on 'Building Education' with plans in place to design and deliver an educational programme that will enable users to learn more about our approach to doing what we do. You can look forward to seeing this roll out later in the year. 
Don't forget, if your business offerings and values align with the NUKU ki te Puku™  kaupapa, or if you want to know how you can be involved, contact our Project Manager, Dr Meika Foster via email: meika@edibleresearch.co.nz  
Mauri ora,
Wayne Mulligan, Chairman
---
"We had three objectives" | Singapore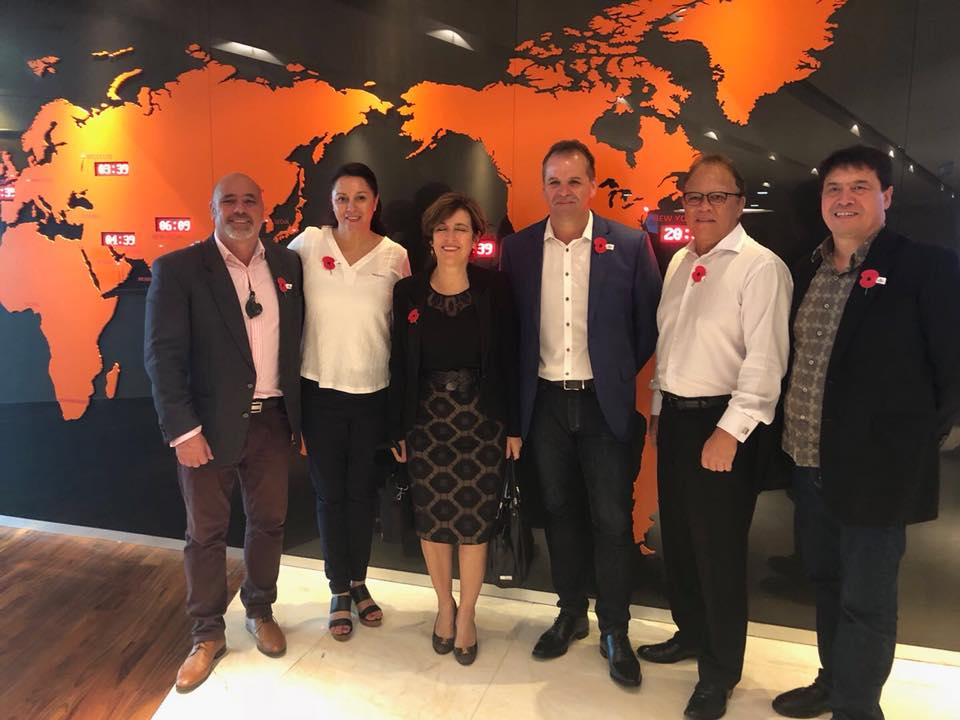 The recent visit to Singapore was a significant milestone for NUKU ki te Puku™ as we extend and deepen our connection and relationships within the Singapore and wider Asian markets.
Over nine days NUKU™ presented on promoting 'everyday good nutrition' across Asia-Pacific though advances in technology and new approaches to improving health through food.
"We had three objectives that included the creation of a Māori- Singapore fund (spear-headed by Fomana Capital and a Singapore party); an Innovation and Research collaboration with large Singapore entities; and strengthening of business networks that included media profiling throughout Asia. I'm delighted that we achieved all of our objectives," said  NUKU™  Chair Wayne Mulligan.
The team also discussed the New Zealand and Singapore partnership landscape, new nutrition: High-Value Consumer Designed Nutrition including developing diabetic friendly snacks for export to China, robotics and agritech development!
Touted as the 'New Nutrition Designers' taking NZ Innovation to Asia by Cath Jacobs, Director of Ecosystem and Partnerships at AllThingsConnected (https://www.athingsc.com/), the NUKU™ are on a strong pathway to success. Wayne who is also the CEO of Fomana, is now looking to establish a Fomana company and team in Singapore providing a gateway for NUKU ki te Puku™ and future collaborators.
---
When Hygge meets Kaitahi  |  Scandinavian food cluster vying for a seat at the table with the NUKU™ whānau
Off the back of the successful week in Singapore, the NUKU™ have been approached by the Danish Food Cluster (DFC) to discuss a possible collaboration. This follows on nicely from the visit and collaboration discussions with Roger van Hoesel (MD, Food Valley Netherlands) with the NUKU™ in March 2018.
This group recently hosted their first FIT – Food Innovation Talk, a live streamed event presented by one of their members – ISI Food Protection. The talk focussed on BioProtection 2.0, specifically new trends in preserving food with the help of nature. Particularly relevant for those who work in relation to food production, ingredients, or are consulting companies in this space.
NUKU™ is now in the process of developing a formal relationship and we'll provide an update as things progress. In the meantime take a look at this insightful video produced by a Danish production company aimed at raising awareness around their country's moves toward a 'Green Denmark.'
---
Māori and Pacifica students set to gain international experience through Singapore venture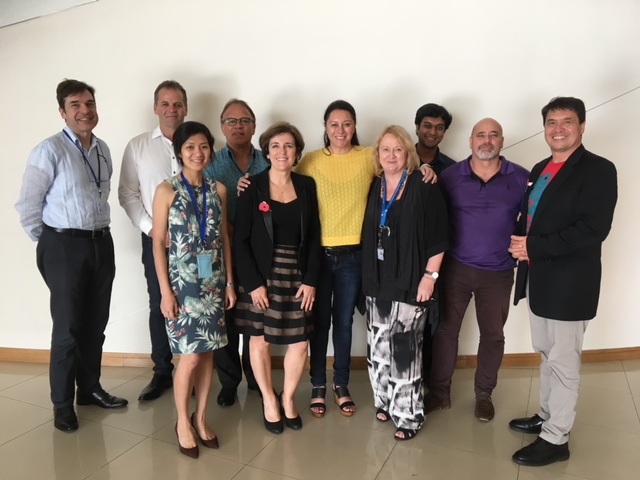 A*STAR Food Nutrition Consumer Care (FNCC) and the NUKU™ (represented by Fomana Capital) are working towards an MoU to develop a research collaboration protocol by which the NZ lead research development and products that emerge from NUKU can be piloted or tested clinically using the science of A*STAR (FNCC) system.
The collaboration agreement will also involve students gaining access to organisations to be able to work on related projects in Singapore and New Zealand. The exchange and education of young Māori and Pacifica students will be a core part of the collaboration agreement.
The intent of the collaboration is to facilitate the development of food and nutritional supplements that meet the consumer preferences and needs of the Asian phenotype.  The partnership will be mutually beneficial for both where science led research from A*STAR can be used to develop products with nutritional benefits for Asian consumers.
We expect to co-launch this exciting initiative in July / August this year. Keep an eye out for more details!      
For more information on A*STAR visit their website here: https://www.a-star.edu.sg/
---
---
Tū Ora Partnership with High-Value Nutrition to begin clinical trial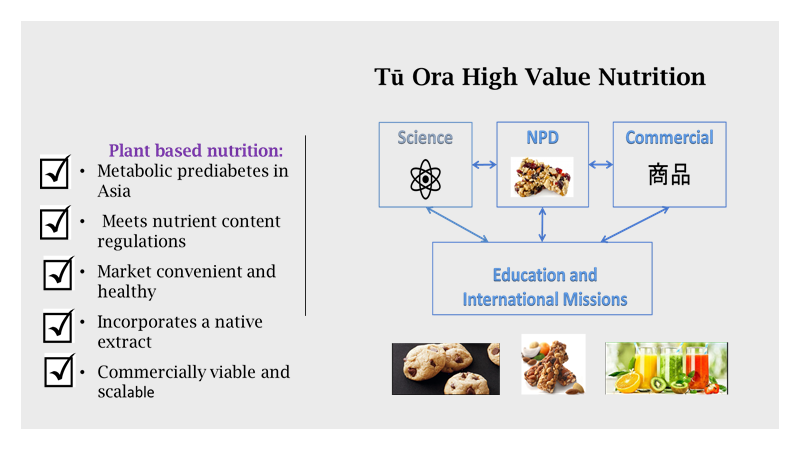 The multi-centre clinical trial for the Tū Ora partnership between NUKU ki te Puku™ Limited and the High-Value Nutrition (HVN) National Science Challenge will be underway by June 2018. The Tū Ora trial will evaluate the effects of a healthy plant-based snack product in a group of high-risk Asian consumers with prediabetes.
The product being evaluated is high in protein, good fats, and fibre and lower in carbohydrate and glycaemic index and is expected to help to achieve better glucose control. It addresses the lack of availability in the market of snacks for the management of prediabetes. It will also provide a platform for the ongoing development of a suite of unique product solutions. NUKU ki te Puku™ will target the product for commercialisation in Asia later this year.
Our Tū Ora science, new product development, and commercialisation objectives are underpinned by a strong NUKU ki te Puku™ focus on education as part of our 'lift and shift' programme. We are committed to bringing our Māori boards, businesses, and people along on this exciting journey of innovation with us!
---
NUKU ki te Puku™

The 'Why'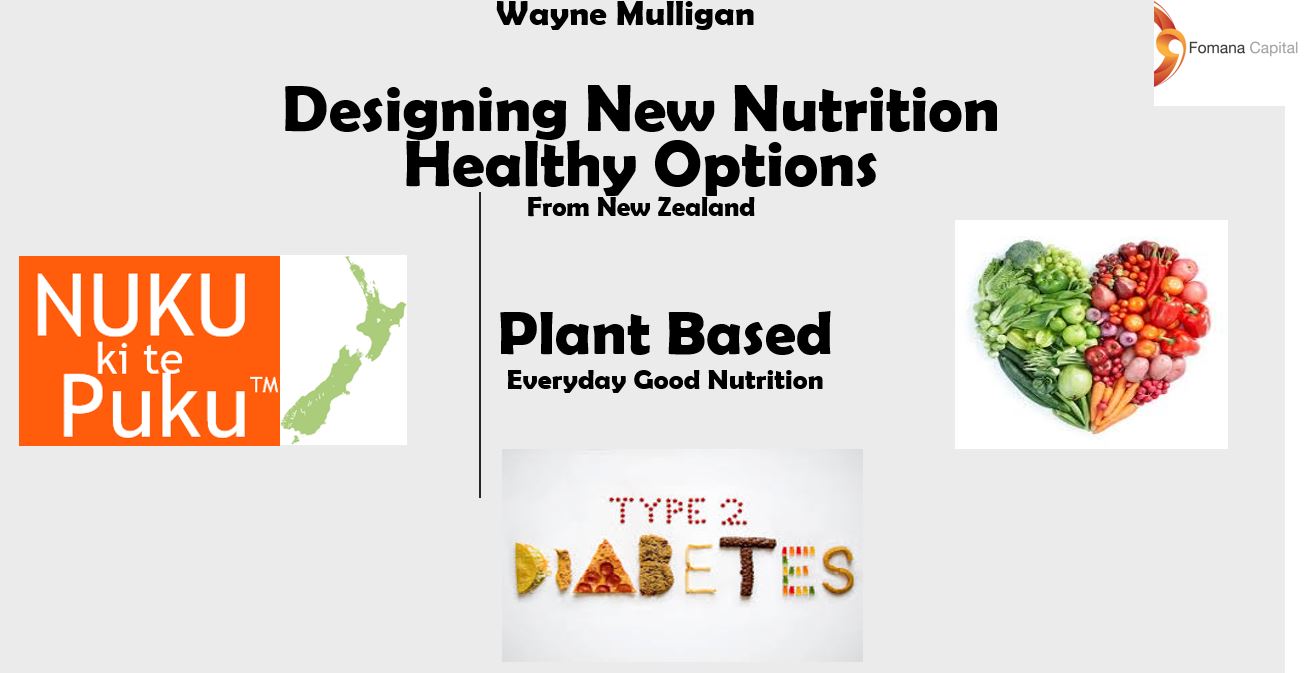 New Zealand can provide high-value nutritional solutions for Singapore and Asia's changing demographics. By targeting nutritional deficiencies in Asian society and building strategic partnerships across the value-chain, we can optimise growth throughout Asia-Pacific.
Growing global demand for nutrition solutions supported by validated health claims is not only good for individuals and communities, it is also becoming more important to governments who are facing rising health care costs. Documented research from Singapore and other parts of Asia has confirmed the emerging dietary issues and nutrient deficiencies that are leading to stunting, an epidemic of Type 2 Diabetes and increased prevalence of lung conditions due to pollution. These are just three of the chronic health conditions that are growing public health concerns for all nations.  Many of these conditions can be addressed by good nutrition over a lifetime.
Māori can play a significant part alongside other New Zealand food producers, manufacturers, marketers and research institutes. We're ready to connect to the latest innovative thinking in wellness and nutrition both nationally and globally.
'What' we do
We develop, or work with others that develop - proven health claims where food is "Good for Human Health".  Our Initial focus is outlined in the diagram below: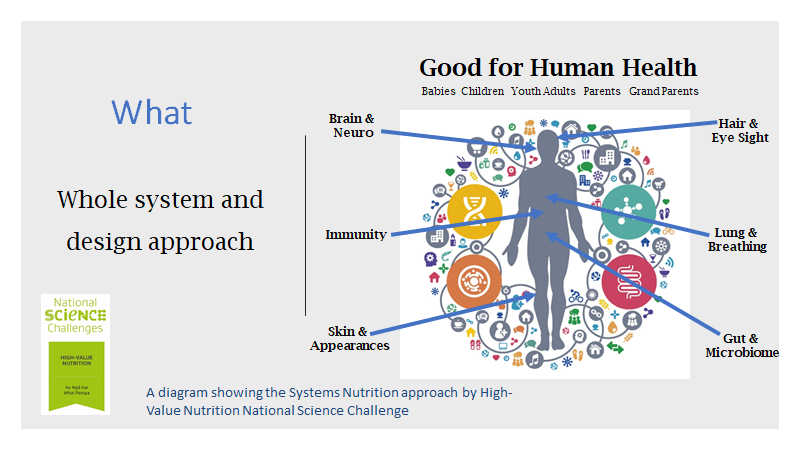 'How' we work
We build relationships and partnerships across the value chain.  We invest in good people and systems, and design on consumer insights.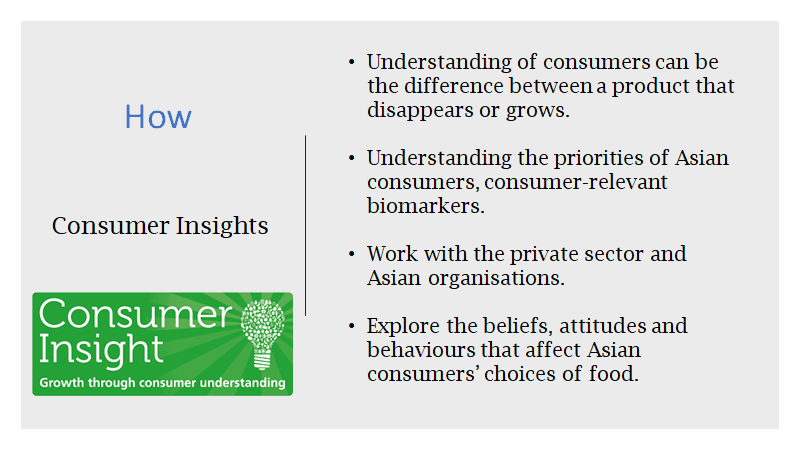 A big as KIA ORA!
NUKU™ would like to thank our hosts and supporters who made our trip to Singapore extremely valuable.  We have now extended our NUKU™ whānau with significant contacts, learnt a whole lot more and just when they thought it was safe … the NUKU™ will be returning! Kia ora to: Dr Vivienne Hunt (President of the NZ/Singapore Chamber of Commerce) Hayley Horan and Cath Jacobs (NZTE), Professor Zee Upton & the team at A*STAR and Vinnie Campbell (Callaghan Innovation).  
---
This content was originally shared by Wayne Mulligan, Chairman of NUKU ki te Puku™ and NZ Chamber Corporate Member through Fomana Capital.