Member month rachel boyle
Member of the month - Rachel Boyle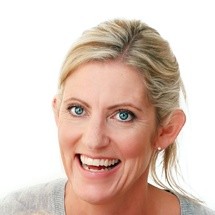 This month we spoke with our new Executive Director so you could all get to know her better.
Name:
Rachel Boyle
Company and Position:
Executive Director, NZ Chamber  
Briefly what is your role?
I lead the strategy and operations of the Chamber, taking care of sponsors, members, stakeholders and employees
Any advice for doing business in Singapore and/or the region?
Join the NZ Chamber to build you business networks!
When did you move to Singapore? Where from?
I moved to Singapore form Auckland in January 2018
Where were you born? What country do you call home?
I was born in Auckland and NZ will ALWAYS be home, no matter where I am living!
What do you like most about Singapore?
I love the settled weather and sunshine (but the humidity not so much!).
What do you do to relax?
Yoga, swimming and hanging out with my young family 
What's top of your bucket list?
I've always wanted to visit Sri Lanka. And I'm ticking that off this year! So much travel and exploration is possible from Singapore that was out of reach in NZ (especially with 3 young children)
Why did you join the New Zealand Chamber (Singapore) and what do you like most about it? I love the network opportunities and fabulous people that the chamber gives me the opportunity to meet. There are so many kiwis in Singapore doing great things! I heard about this job through coming along to a Chamber Networking Drinks, an example of the network effect in action!